Calico Cali Designs
Santa Hat Applique Embroidery Design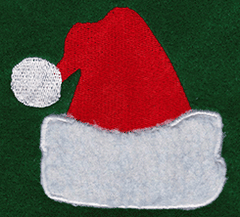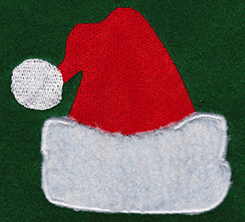 Calico Cali Designs
Santa Hat Applique Embroidery Design
How cute would this Applique Santa Hat Embroidery Design be on a sweatshirt for your Grandchild!?!
Kids love fuzzy fabrics and the white part of the hat just "calls" for fuzzy fabrics.
This applique machine embroidery design is 3.71" wide X 3.37" tall and it fits in a 4X4  embroidery hoop.
Are you new to applique machine embroidery? Let me teach you how fun and easy this embroidery technique is. Join the thousands of others who have learned from my FREE step by step tutorial. Watch it today.
You may also like these similar products