Calico Cali Designs
Dog embroidery design bundle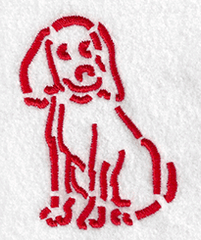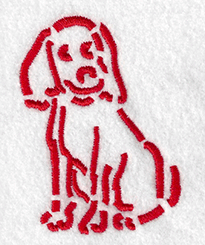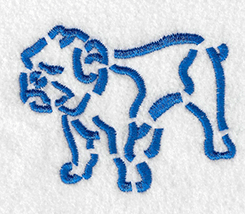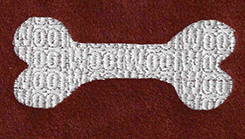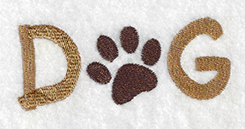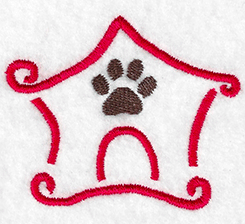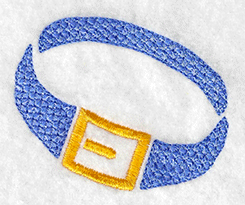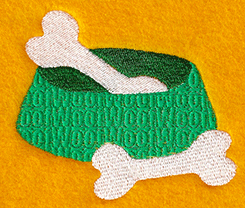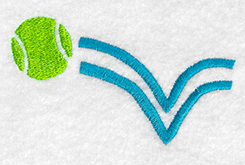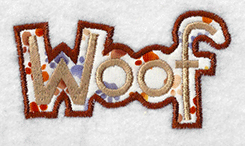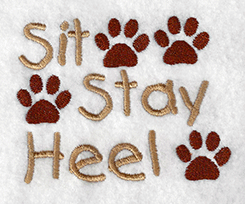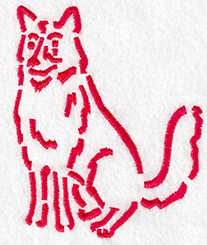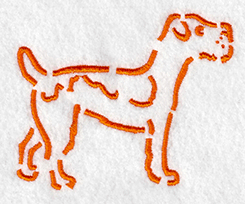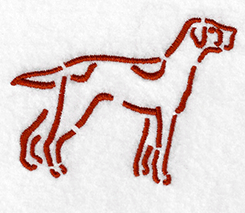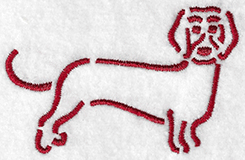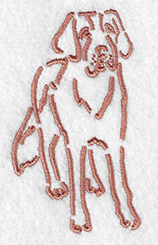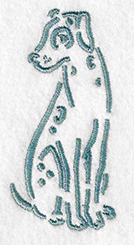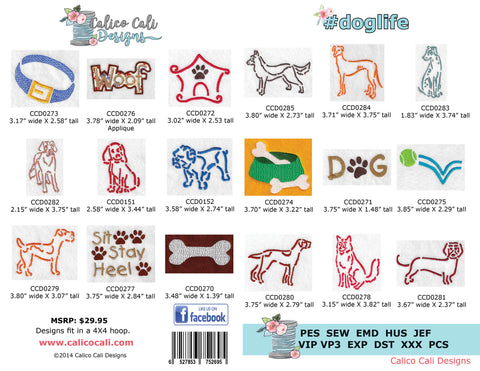 Calico Cali Designs
Dog embroidery design bundle
There are a variety of dog breeds represented in this embroidery collection. Use them to embellish the perfect gift for your dog loving friends! Or stitch them out on a bandana for your dog to wear.

The machine embroidery designs fit in a 4X4 hoop will be downloaded in a zip file.  
File Formats included are: PES, XXX, PCS, SEW, EMD, HUS, JEF, VIP, VP3, EXP, DST.
Design sizes are as follows:
CCD0273 dog collar embroidery design: 3.17" wide X 2.58" tall
CCD0276 Woof applique embroidery design: 3.78" wide X 2.09" tall
CCD0272 Dog house embroidery design: 3.02" wide X 2.53" tall
CCD0282 St. Bernard dog embroidery design: 2.15" wide X 3.75" tall
CCD0151 Puppy embroidery design: 2.58" wide X 3.44" tall
CCD0152 Bull dog embroidery design: 3.58" wide X 2.74" tall
CCD0279 Terrier dog embroidery design: 3.80" wide X 3.07" tall
CCD0277 Sit Stay Heel commands embroidery design: 3.75" wide X 2.84" tall
CCD0270 dog bone embossed with "woof" embroidery design: 3.48" wide X 1.39" tall
CCD0285 Sheppard dog embroidery design: 3.80" wide X 2.73" tall
CCD0284 Greyhound dog embroidery design: 3.71" wide X 3.75" tall
CCD0283 Dalmatian dog embroidery design: 1.83" wide X 3.74" tall
CCD0274 Dog dish embossed with "woof" embroidery design: 3.70" wide X 3.22" tall
CCD0271 Dog with paw for the "o" embroidery design: 3.75" wide X 1.48" tall
CCD0275 Bouncing Tennis ball embroidery design: 3.85" wide X 2.29" tall
CCD0280 Pointer dog embroidery design: 3.75" wide X 2.79" tall
CCD0278 Husky dog embroidery design: 3.15" tall X 3.82" wide
CCD0281 Wiener dog embroidery design: 3.67" wide X 2.37" tall
⭐⭐⭐ Subscribe to our newsletter for a FREE embroidery design every month
Sign up today at https://calicocali.com/pages/newsletter  ⭐⭐⭐
You may also like these similar products