Calico Cali Designs
Chic Entryway Rope Bowl with Wooden Bead Accent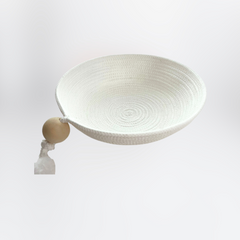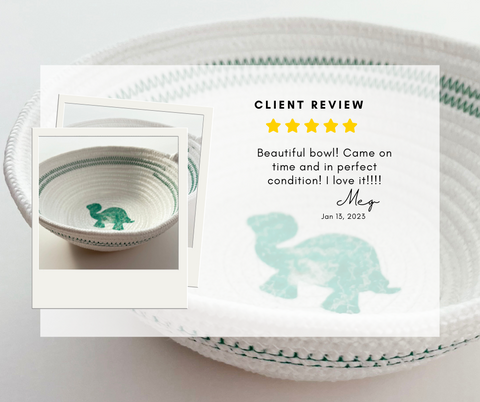 Calico Cali Designs
Chic Entryway Rope Bowl with Wooden Bead Accent
This small entryway bowl is the perfect accent piece to enhance the look of your foyer, hall, or any other small space.
Made of high-quality white polyester, this bowl is both durable and stylish. The wooden bead and tassel hanging from the side of the bowl add a touch of natural elegance, making it the perfect addition to any home decor.
Use it to hold keys, loose change, or other small items that you need within arm's reach as you enter or leave your home.
The compact size of this entryway bowl makes it ideal for small spaces, while its versatile design allows it to blend seamlessly with any decor style.
This white polyester rope bowl is approximately 6" across at the widest point and approximately 2" tall. It features a wooden bead on the tassel.

This bowl can be gently spot-cleaned and air-dried.
You may also like these similar products