Calico Cali Designs
Cornacopia Embroidery Design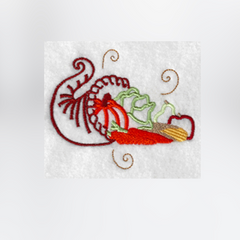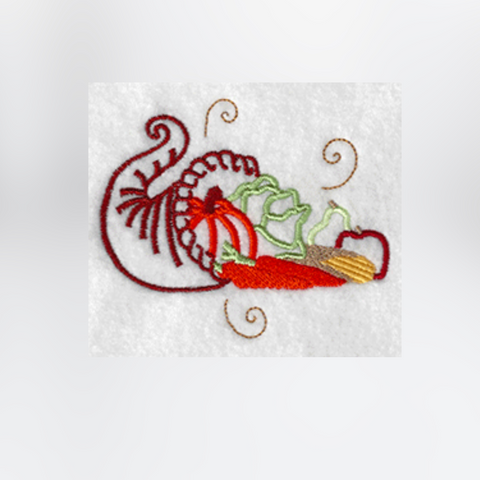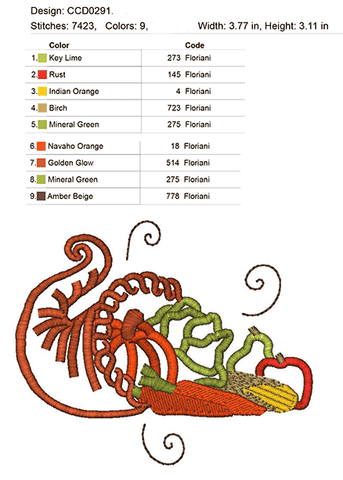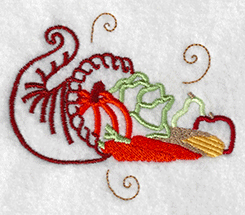 Calico Cali Designs
Cornacopia Embroidery Design
Celebrate Thanksgiving with this Cornacopia embroidery design.
This design is 3.77" wide X 3.11" tall and fits in a 4X4 embroidery hoop.
This would look fantastic embroidered onto napkins and set on your holiday table.
This Thanksgiving machine embroidery pattern features a cornucopia, a horn-shaped basket, overflowing with fruit and other items.

The finished cornucopia embroidery design can be used to decorate, linens, or other  items. Use this design as a decorative element in a home or on a hostess gift for Thanksgiving.
⭐⭐⭐ Subscribe to our newsletter for a FREE embroidery design every month
Sign up today at https://calicocali.com/pages/newsletter  ⭐⭐⭐
You may also like these similar products