Calico Cali Designs
Elegant Beige Cotton Rope Trinket Bowl with Burlap flower accent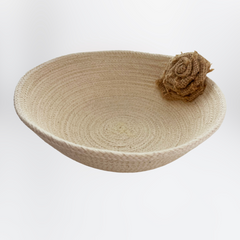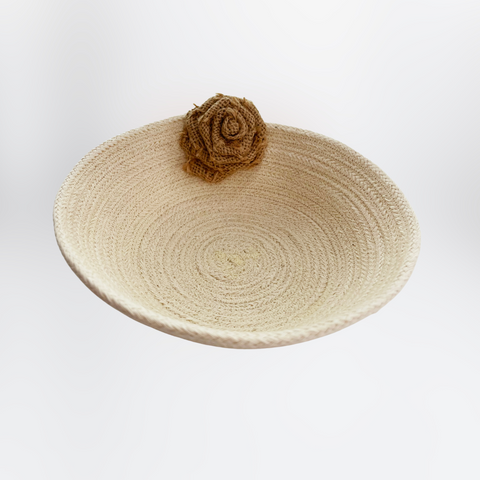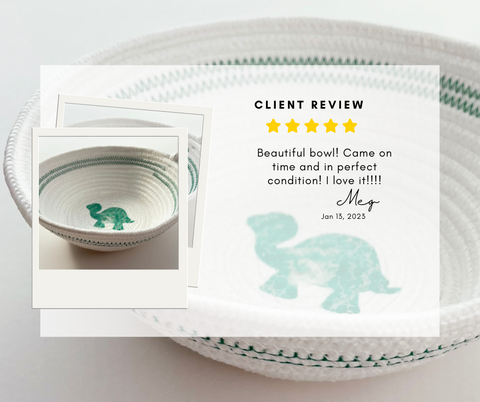 Calico Cali Designs
Elegant Beige Cotton Rope Trinket Bowl with Burlap flower accent
This beige cotton rope trinket bowl is the perfect solution for organizing and decluttering your entryway or any other small space in your home.
Made from high-quality cotton rope, this bowl is durable, yet soft to the touch. The warm beige color of the rope adds a cozy touch to your decor and will blend seamlessly with any color scheme.
The unique rope texture and design make this trinket bowl a statement piece, while the burlap rose accent adds a touch of nature to the room.
Use this versatile bowl to hold keys, loose change, jewelry, or any other small items that need a designated home.
The compact size of this trinket bowl makes it a great choice for smaller spaces, while its attractive design is sure to catch the eye of any visitor.
Measures approx 6" across the top, 4" at the base, and is 2" high.

This basket can be gently spot-cleaned and air-dried.
You may also like these similar products