Calico Cali Designs
Free Standing Lace Christmas Stocking Ornament Embroidery Design Bundle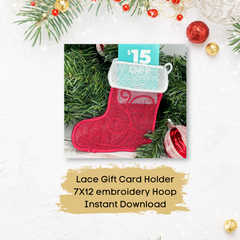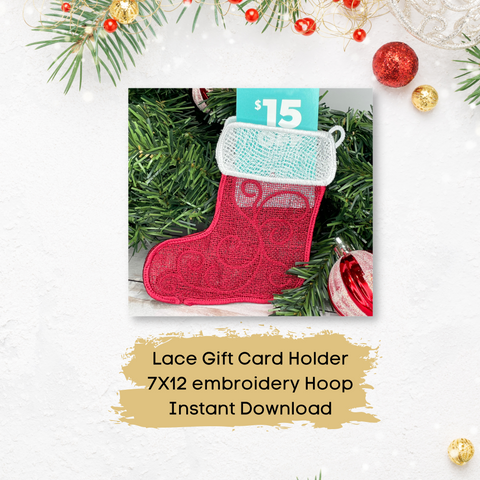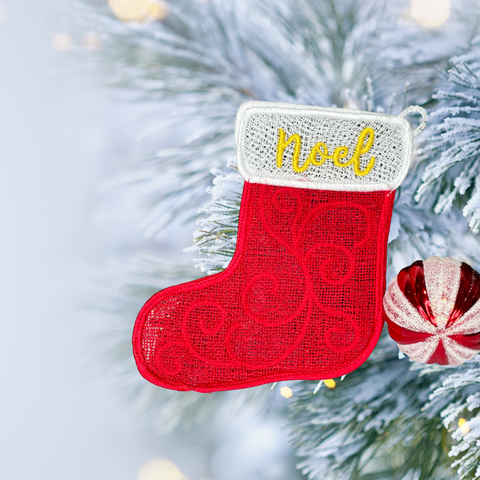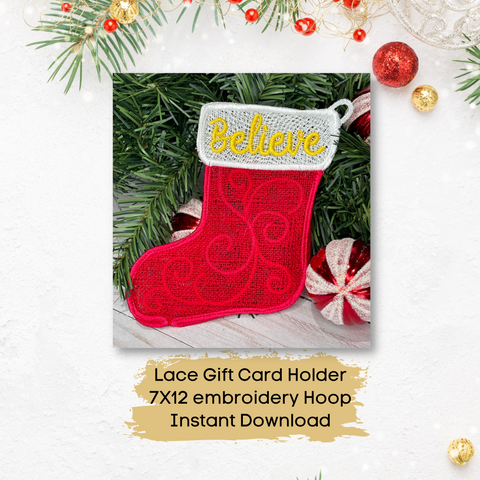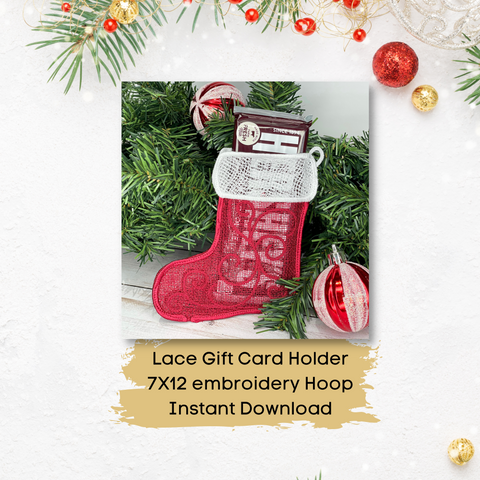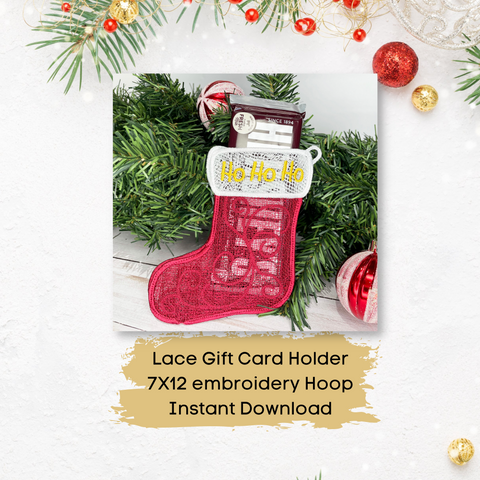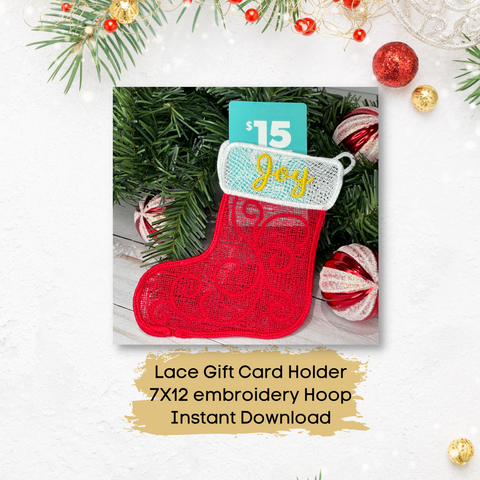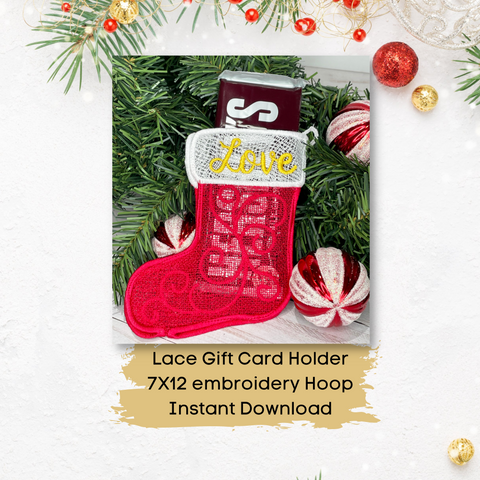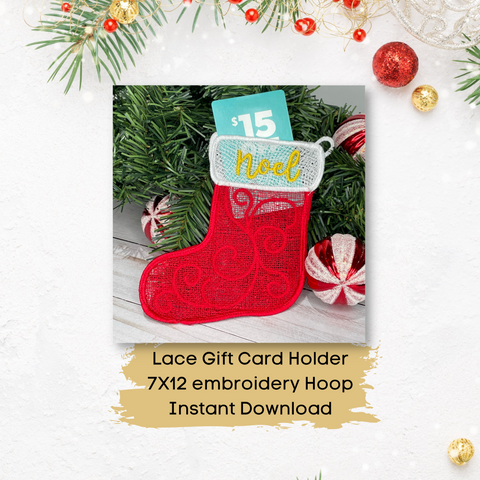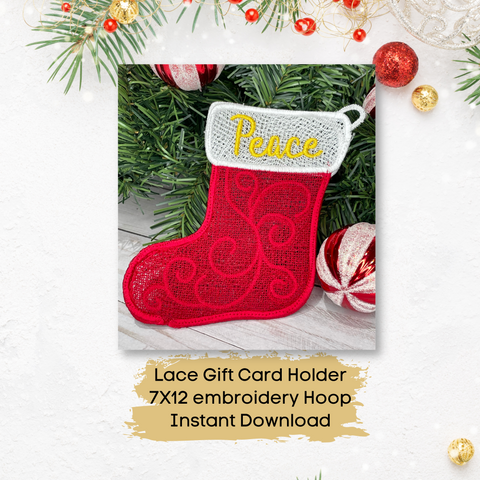 Calico Cali Designs
Free Standing Lace Christmas Stocking Ornament Embroidery Design Bundle
Tired of the same old paper gift card holders??

Want to add something extra to the presents under the tree? 

I got you!
These free standing lace stocking gift card holders stitch out in a 7X12 embroidery hoop. There are seven lace stocking embroidery designs in this collection. 

The final size of each Christmas stocking is: 5″ tall, 4 1/2″ wide. It's 7″ diagonally across from the tip of the stocking toe to the hanger.
Step by Step PDF instructions are included…so even if you haven't made a lace design before, you can stitch out these stockings. 

You can fill the stockings with candy, gift cards and other goodies!   

⭐⭐⭐ Subscribe to our newsletter for a FREE embroidery design every month
Sign up today at https://calicocali.com/pages/newsletter  ⭐⭐⭐
You may also like these similar products