Calico Cali Designs
Angel Free Standing Lace Embroidery Design Ornament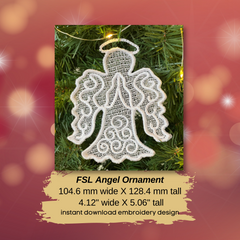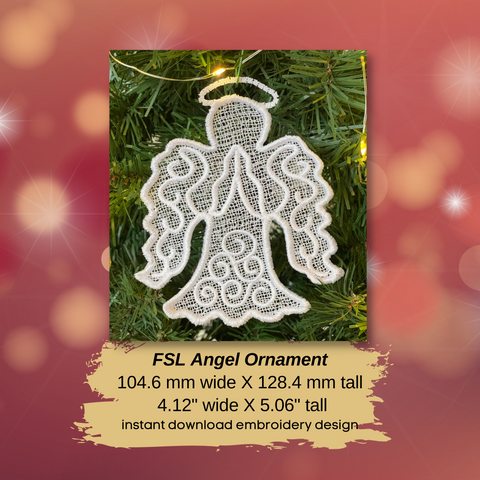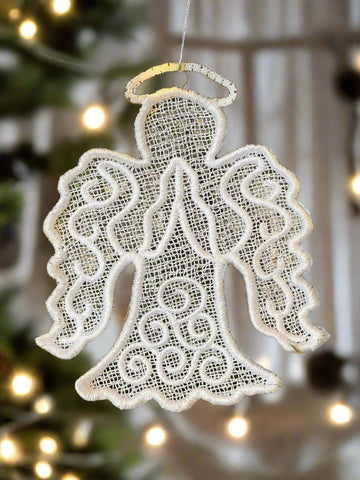 Calico Cali Designs
Angel Free Standing Lace Embroidery Design Ornament
When my husband and I first got married, his Great Aunt Lucy crocheted us a set of Angel ornaments. I cherish those family heirlooms and lovingly display them on our Christmas tree every year.
It's been a few years since she passed, but in honor of Great Aunt Lucy I've created this Free Standing Lace Angel Ornament design.
This FSL design is 4.12" wide X 5.06"tall 104.6 mm X 128.4mm) and fits in a 5X7 hoop. If you are new to Free Standing Lace embroidery designs...no worries, this comes with a set of step-by-step PDF instructions.
Download it today and make your own family heirlooms that will be cherished for years to come.
You may also like these similar products