Calico Cali Designs
Turtle Art Decorative Bowl - A Unique Home Accent Piece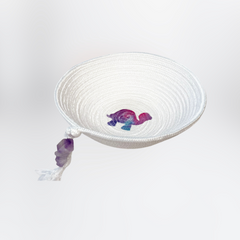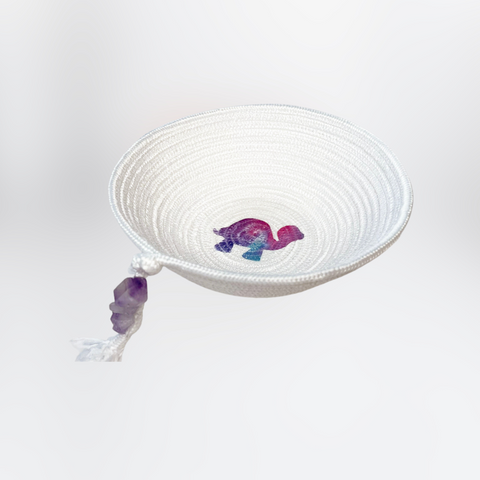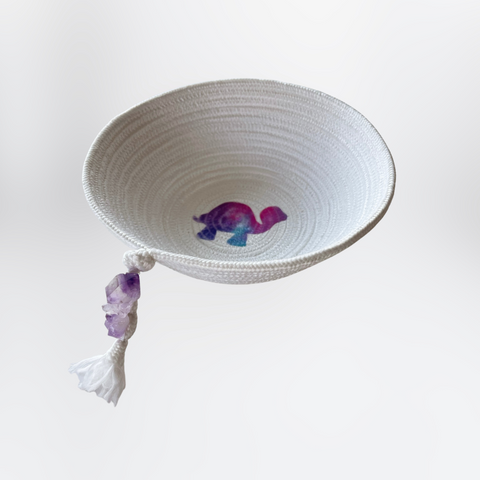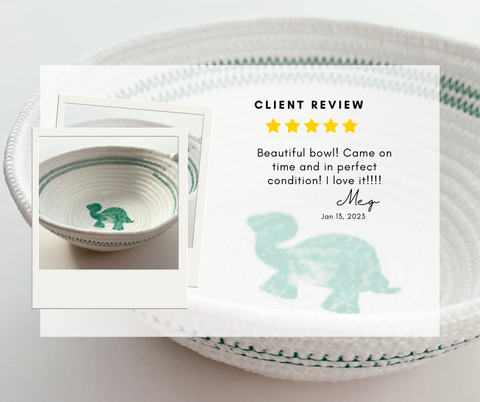 Calico Cali Designs
Turtle Art Decorative Bowl - A Unique Home Accent Piece
This decorative bowl is a unique and eye-catching piece for your home decor.
Made from polyester rope, it is an excellent accent piece for any room.  The highlight of this bowl is the inked turtle in the center, adding a pop of color and a touch of nature to your decor. Purple beads adorn the tassel end.

Use this rope bowl to hold jewelry, keys, or other small items, or simply display it as a standalone piece.
Whether you're looking to add a touch of whimsy to your kitchen or to create a conversation piece in your living room, this Turtle rope bowl is sure to impress.
*Measures approx 6" across the top, 4" at the base, and is 2 and 1/2" high.

This basket can be gently spot cleaned and air dried.
You may also like these similar products